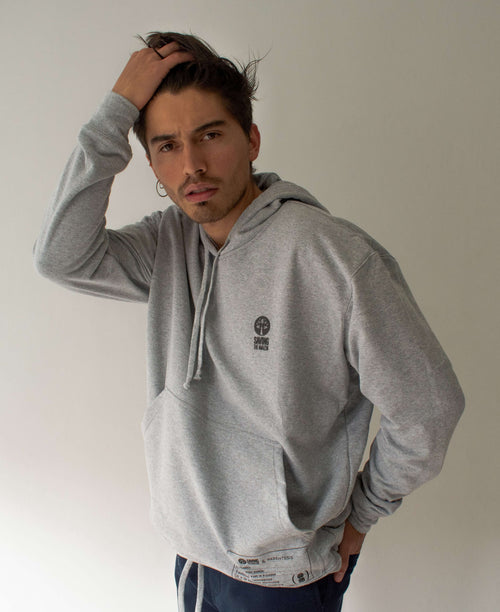 Saving the Amazon Hoodie. Recycled cotton and PET.
Classic hoodie made from recycled cotton and recycled PET bottles. Saving the Amazon embossed print.
With the purchase of this hoodie you are contributing to the protection of the Amazon rainforest and its indigenous communities.
Unisex, wide hood and adjustable waist, available in white and gray./span>
With each hoodie you are saving:
3,695 liters of water
9 plastic bottles
0.6 meters of recycled textiles
Heavy-metals-free inks
FIT:Oversize
Paréntesis.
*Shipping free.
Exclusively for Colombia.